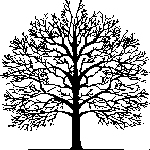 Daigrepont Family Tree ©
compilation by
Evelyn Daigrepont Bierniat



The following documents were submitted by Mack Daigrepont 7/10/2000. Thank you Mack. What a great treasures to have. All documents pertain to Jean Jacques VERNIN Depont Daigrepont. Listed here are French scanned documents from the Dossier Collection, Jean Jacques marriage license documents, land documents, estate document after his death, baptisms documents of two of his brothers, voting document, and more. Any other documents Mack has will be scanned and placed here...

French documents from the Dossier Collection

14 pages of scanned documents showing the France genealogy of the Daigrepont Family Tree. Note: The surname is VERNIN in France... D'Aigrepont is an added title representing land, chateau, castle, or commune.

Jean Jacques marriage documents in Louisiana

Several scanned marriage documents showing the name Jean Jacques Vernin Depont Daigrepont. Jean Jacques Vernin Depont Daigrepont married Eugenie Vitrac 1815.

Jean Jacques land documents in Louisiana

Scanned documents of Jean Jacques selling some of his land to Charles Gremillion on the Island of False River. The first document is written by Jean Jacques in his home 1817.

Jean Jacques voting document in Louisiana

Those who hand land and paid taxes did vote. This voting register is dated 1816. Jean Jacques Daigrepont name is listed as voting.

Jean Jacques estate document in Louisiana

Jean Jacques Daigrepont Estate record in 1818, this is the first page scanned of 14 pages of his estate.

Jean Jacques brother's baptism documents in France

Jean Jacques was one of 12 children. Scanned are two baptism records of his brothers Jean Jacques VERNIN and Claude VERNIN born in France.

Jean Jacques wife's baptism article in Louisiana

This scanned document shows the birth and baptism of Eugenie Vitrac the wife of Jean Jacques VERNIN Depont Daigrepont.

Daigrepont History of Pointe Coupee, Louisiana

History: The Daigrepont's of Pointe Coupee by Mack Daigrepont, plus notes.






All contents on "angelartbyeve.com is Copyright © 1999 - 2016 Angel Art by Eve. All rights reserved. Unauthorized reproduction in any form prohibited by law.